elcome, weary network explorer, to my corner of these Netlands.
Keep up with my latest work on the Memoryhole Declassification Project, my YouTube channel, and the mysterious, yet to be fully revealed, Siphonophore Initiative. The MAIN purpose of this page is for the writing down ideas publicly, in a manner in which people can give me some feedback, opinions and critiques. However, I might write other things that are on my mind at the moment.
You may wonder "Hey Cap, cool font! Source?", to which I would respond with "Ah, thanks for noticing, but you'll have to wait until I make a video on that, it's got quite the backstory behind it.". Next question, "Can I use it?" and the answer is "Technically, I cant use it either, but wait until the video and things will start making sense.".
Link to Me
A common trend with Neocities websites, inspired by websites in the Netscape era, is that each website should have an 88 by 31 button to link to one another. This was done because search engines were of pretty poor quality back in the day, and it would be dificult to find interesting or worthwhile sites. Either way, here's the button you could use to link to this very website (it really is 88px by 31px, dont worry. I just upscaled it in the page to make it fit the sidebars).

Webring
I'm part of the Atomic Age Network Webring! If you have a website focused on vintage or retro topics, pay a visit and, if you like it, join our webring!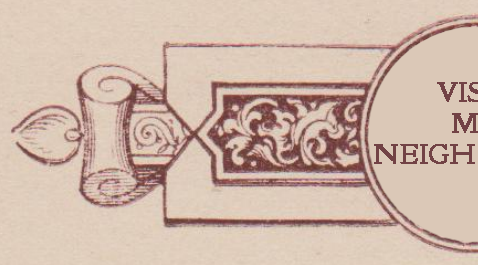 Update Log
11-12-2022: Began the Forgotten Books Archive project
xx-xx-2022: Began the Romanian Urban Legends project
20-09-2022: Added the Victorian 3-Tone Covers article
19-09-2022: Began the Personal Character Sheet article
xx-xx-2022: Began the Pokemon TCG Dex project
xx-xx-2022: Began the Largest 88x31 Collection on the Internet project
xx-xx-2022: Began work on choose-your-own-adventure route to Library
xx-xx-2022: Added the Plans for the Future of the Website article
19-07-2022: Introduced WebAmp on Serial Experiments: Lain Research Hub
17-07-2022: Testing Contact page using flip-card animation (will need JavaScript-less fallback)
11-07-2022: Trialing an "ABOUT" poppup on links in the Hyperlinks page
25-06-2022: Began work on Articles page
23-06-2022: Hyperlinks page vastly improved
07-06-2022: Began work on Hyperlinks page
06-06-2022: Added 88x31 button made for the website
01-06-2022: Webring section is added on Home page
30-05-2022: About page is added
29-05-2022: Update Log is added
28-05-2022: Website is properly designed and homepage is created
27-05-2022: Yesterweb admins ban me from the Discord after not saying anything since disagreement
26-05-2022: I have polite disagreement with Yesterweb community on political topic (Note for you, Dear Reader: Do not engage with activists on any topic. Pretend you do not care even if you do.)
25-05-2022: I inquire the Yesterweb Discord about HTML/CSS templates
24-05-2022: capstasher's Corner site is created

Applicable to all pages on this website.